Renew Europe welcomes Germany's decision to send Leopard 2 tanks to Ukraine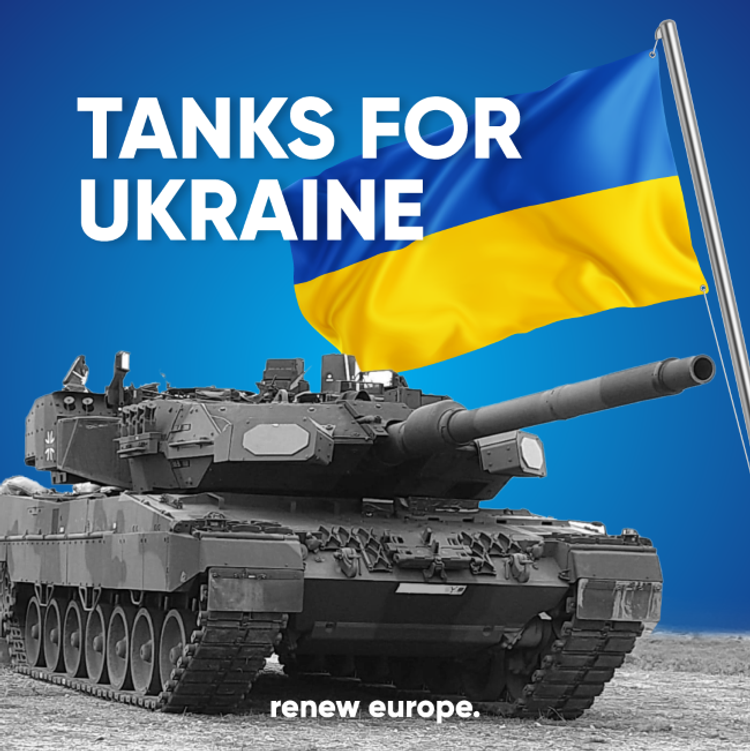 The Renew Europe Group in the European Parliament welcomes the German government's announced plans to deliver Leopard 2 tanks to Ukraine and allow other countries to send theirs. Berlin's decision ends months of debate among Western allies and potentially helps to shift the balance on the battlefield.
Our political group has been constantly pushing for increased military and financial support to Ukraine at EU level.
Renew Europe MEP, Nathalie Loiseau (Délégation l'Europe Ensemble, France), Chair of the Subcommittee on Security and Defence, said:
"I welcome this announcement, it will help Ukraine to have the military means it needs to regain its sovereignty, as quickly as possible. The European Union is doing its part to help Ukraine counter Russia's war of aggression."
Renew Europe MEP, Petras Auštrevičius (Lithuanian Liberal Movement), shadow rapporteur on Ukraine, added:
"Ukraine's victory requires the continued support of all of us. I strongly welcome Germany's decision to supply Leopard 2 tanks to the Armed Forces of Ukraine and hope that similar hesitation will be avoided in the future. Delays in assisting Ukraine mean the continuation of the war on terms imposed by the aggressor."