Autonomy of elections at risk in Poland - Parliament calls for action to ensure free and fair votes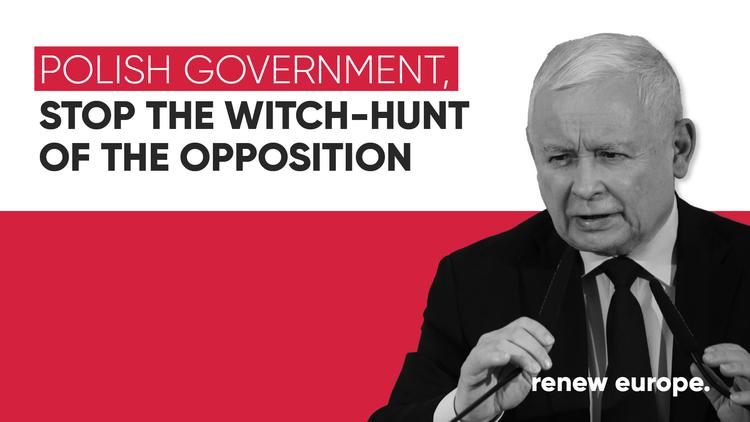 Tomorrow, the European Parliament will send a strong message of support to the citizens of Poland, adopting a resolution calling on the Polish authorities to repeal the amendment to the electoral law, which is designated to eliminate political opposition from public life. The Renew Europe group stresses that given the forthcoming parliamentary elections later this year, and in combination with the lack of judicial independence, the autonomy of elections is now at risk.
Michal Šimečka (Progresívne Slovensko, Slovakia), Vice President of the European Parliament and the Renew Europe group's negotiator on the resolution, said ahead of tomorrow's vote in the plenary:
"The legislative changes to the electoral law introduced by the Law and Justice government aim at preventing free elections in Poland. The new law is masqueraded as an instrument to investigate Russian influence, but it is clearly only a smokescreen for the ruling party to eliminate any political rivals of the government ahead of the upcoming elections later this year. With this resolution, the European Parliament stands united in its fight to protect free elections and restore the Rule of Law in Poland, and we stress that it has to be done now, before it is too late to repair."
In the resolution, the European Parliament urges the Polish authorities to bring the conduct of elections in line with international obligations and calls on the OSCE ODIHR to organise a full-scale election observation mission for the upcoming parliamentary elections in Poland. Further, MEPs are also calling upon the Commission to take appropriate action after assessing if the legislative changes are in compliance with EU law.