Romania and Bulgaria belong in Schengen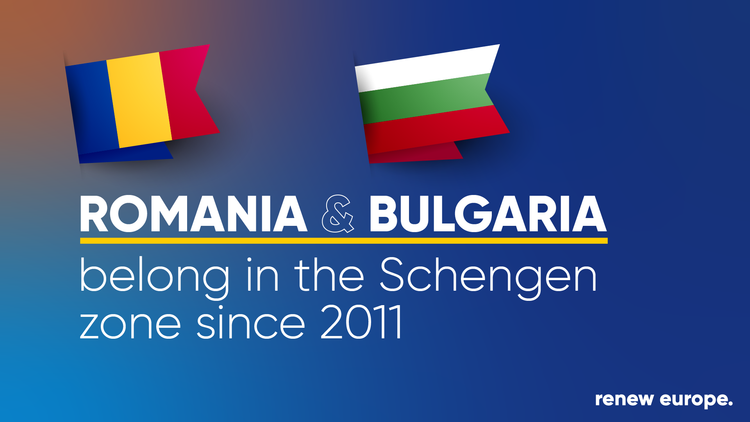 The Renew Europe group has today in Vienna adopted a statement expressing its hard-headedly support for Romania and Bulgaria to join the free-movement Schengen area without further delay. The group is calling on the Council to stop its unjustified blockage of the two countries Schengen accessions. The Austrian government's continuous veto, without any plausible legal justification, not only discriminate Romanian and Bulgarian citizens and damage their business, but also diminishes the EU's political credibility towards its citizens in these two countries in crucial times only months away from the European elections.
Stéphane Séjourné, President of the Renew Europe group, today said:
"Romania and Bulgaria have since long successfully completed the Schengen evaluation process, and met all the necessary conditions for the application of the Schengen acquis. There is no credible reason for Romanian and Bulgarian citizens and companies to be excluded from enjoying the free movement of the EU.
The European Parliament, the European Commission, and an overwhelming majority of Member States have already made clear that Romania and Bulgaria have a rightful place in Schengen, and now the Council must too. We are calling on the Austrian government to lift its veto without any further delay and allow Romania and Bulgaria to join the Schengen area."
Read the full statement here.