Renew Europe pushes shorter permitting processes for the development of high-speed internet connectivity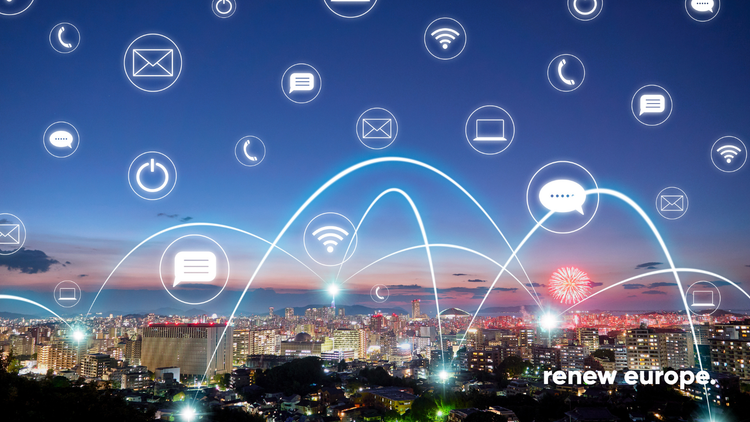 Responding to citizens and businesses' urgent and rising need for more bandwidth and very high capacity networks across the Union, the European Parliament, led by Renew's MEP Alin Mituța, is ready to enter negotiations with the Council after having adopted its position on the Gigabit Infrastructure Act on Tuesday morning.
In the Parliament's position, Renew Europe has been a driving force in shortening the deadline of the permitting process and in simplifying and digitalising the procedure to obtain a permit. This is a necessary step that will reduce costs and administrative burdens for both operators and public authorities. Renew has also strived to bridge the coverage gap between rural and urban areas. The new measures will incentivise the development of very high capacity networks and enhance the coverage in particular in rural, remote and scarcely populated regions. The text acknowledges the key role of tower companies in the development of infrastructure, empowers them to benefit from a wide range of rights and highlights the need to have a tailored approach that takes into account their different business model. Parliament is also upholding rapporteur Mituța's call for ending extra-fees on intra-EU calls for end-users, which is the last brick in creating a genuine seamless and border free digital Europe for EU consumers.
Rapporteur Alin MITUȚA (REPER, Romania) says:
"Technology works for people, yet there is no technology without connectivity. GIA is the tool operators need in order to be more competitive and to benefit from an easier, faster and much cheaper deployment of the gigabit networks. I am confident that this Regulation is one essential piece of the puzzle we need to ensure that by 2030 all EU households have access to fixed gigabit networks and all populated areas have 5G coverage so that no one is left behind.
Finally, on intra-EU calls, May 2024 - the date when the current caps expire - is around the corner and GIA is our last chance to act in time and avoid an increase of charges. We have taken a courageous step to vote for the elimination of all extra-fees for intra-EU communication, for the benefit of our citizens and of our single market. We expect the same level of ambition and care for our citizens from the side of the Council and Commission."