Vote on ECB's supervisory board: not respecting European Parliament's authority should be the exception and not the rule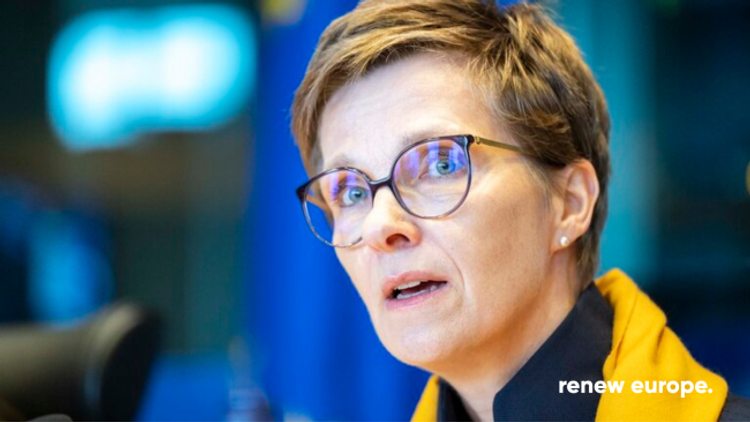 In the framework of the election process of the Chair of ECB's Supervisory Board, Renew Europe Group in the European Parliament has given its support to Claudia Buch. However, it should be recalled that the European Parliament's Committee on Economic and Monetary Affairs initially opted for the other shortlisted candidate, Margarita Delgado, and that the European Central Bank, in its secret ballot on 13 September, did not follow EP's position.
In order to avoid an institutional crisis, our political group, which always plays a balanced and responsible role, has finally endorsed Buch as she proved her competence during today's hearing. Nevertheless, ECON coordinators are currently assessing ways to ensure the EP role is fully preserved in the future, and Renew Europe is backing these efforts. Furthermore, we would like to underline that this vote must be subject exclusively to the ECB's position, and should not be a bargaining chip to condition future nominations for positions of power in other EU institutions, such as the presidency of the European Investment Bank.
MEP Stéphanie YON-COURTIN (L'Europe Ensemble, France), Renew Europe Coordinator on Economic and Monetary Affairs (ECON), stated:
"In such difficult times, we need strong supervisors to ensure convergence between national supervisory practices and a more harmonized Banking Union. Given that Claudia Buch has proven to be very competent for the job, we have preferred to avoid an institutional crisis with the ECB, which would only have given wings to the Eurosceptics.
The ECON committee has used its veto power before and will not hesitate to do so again to defend its views when it comes to the quality of candidates, conflicts of interest or gender balance. The authority of the European Parliament has not been respected in this process and that should be the exception and not the rule."