Maltese authorities must deliver justice for Daphne Caruana Galizia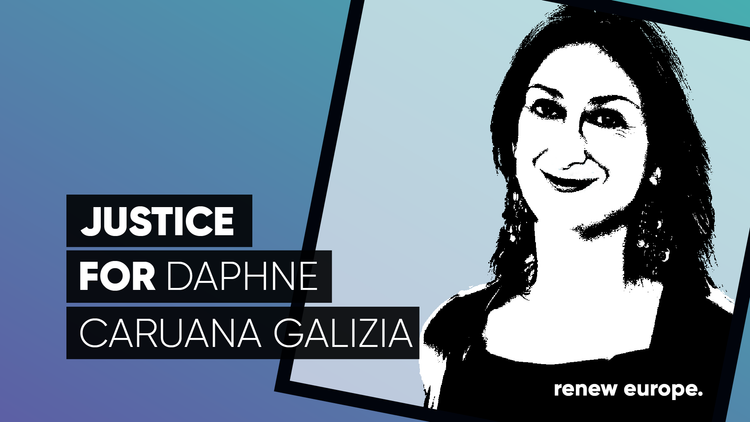 In today's plenary debate on the state of rule of law in Malta six years after the assassination of investigative journalist Daphne Caruana Galizia, Renew Europe criticised the fact that justice has still not been served and condemned the flawed situation of the rule of law, corruption, and safety of journalists in the country.
In a resolution set for adoption tomorrow, MEPs are calling on the Maltese authorities to accelerate legal proceedings to bring all involved in the murder to justice, stop fostering a hostile climate for journalists and at last end the culture of impunity.
Sophie in 't Veld (Netherlands), Renew Europe's negotiator on the resolution on the rule of law in Malta, said:
"It has been six years since the murder of Daphne Caruana Galizia. Although there was a public inquiry, the killers are behind bars and several reforms have been introduced, the mastermind has yet to be tried and the reform process is slowing down, indeed new corruption scandals have emerged. Daphne's mother has recently passed away, she did not live to see full justice being served. It is the duty of the European Parliament to continue its involvement with Malta and the Maltese people, and see to it that justice takes its course and all recommendations of the public inquiry are fully and swiftly implemented."
Ramona Strugariu (REPER, Romania), one of Renew Europe's negotiators on the anti-SLAPP report, added:
"The root cause for Daphne's murder and also the reason for which her killers are still free is corruption. Two things need to happen. First, impunity must end and criminals be put in jail. Second, we owe her and all journalists a strong anti-SLAPP Daphne Directive."