Adopted Data Act will be the cornerstone of a thriving European data economy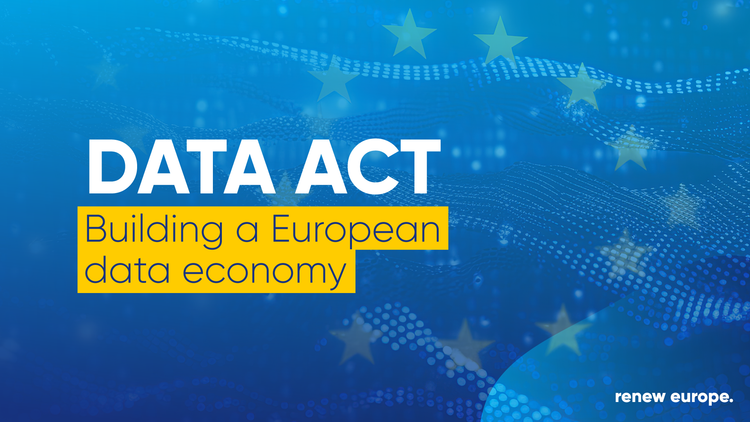 The Renew Europe Group in the European Parliament welcomes today's plenary adoption of the Data Act. The new regulation sets clear and consistent rules for the access, sharing and use of the over trillions of data generated every day, and ensures that consumers are regaining control over the data they produce.
If implemented correctly, this new legislative act will create a genuine European market for data and bring new economic opportunities for businesses. The regulation also lays down a clear framework for strong personal data protection in times of crisis, such as the Covid 19 pandemic, where swift and effective sharing of data with public bodies can prove crucial.
Alin Mituta (REPER, Romania) represented Renew Europe in the negotiations. He says:
'With this pioneering legislation we managed to unleash the huge potential of industrial data that we generate through the usage of various products and devices. We are successfully building the backbone of the EU's first data market. This will benefit the European economy with over 400 billion in revenues by 2025. It will help our companies, especially SMEs to innovate, to be more competitive and will empower users to gain control over their data.'
In the preceding interinstitutional negotiations, Renew Europe has, through Mr Mituta, successfully managed to empower users by providing them with effective access and sharing rights on all data generated from products they use. Renew Europe has also been a driving force in strengthening the rights of manufacturers to restrict data sharing where their IP or trade secrets are at risk of being violated. We have also secured that data sharing is strictly supervised without adding an excessive cost on businesses. Additionally, we have managed to introduce a robust data sharing mechanism between governments and businesses, that allows public authorities to respond efficiently to public emergencies on one hand, and protects both privacy of the users and the ability of companies to innovate on the other.