Europe lacks a solidarity-based mechanism for asylum seekers and a sustainable return policy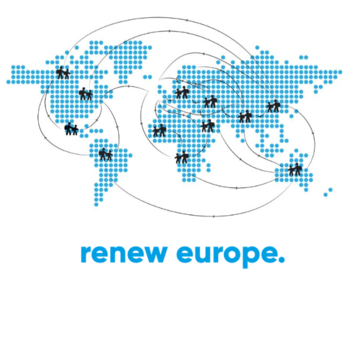 Renew Europe welcomes the adoption of the report on the implementation of the Dublin III Regulation and the Implementation Report on the Returns Directive.
The report on the implementation of the Dublin III Regulation, steered through the Parliament by Renew Europe rapporteur Fabienne Keller, states that the Dublin III Regulation has been extensively unsuccessful. It underlines that a fair distribution of responsibility among Member States has not been ensured and calls for the establishment of a solidarity-based mechanism to safeguard the fundamental right of asylum in the EU and responsibility-sharing among Member States. Further, the report emphasises the importance of the protection of children and that we must prioritize family reunification. Overall, the outcome reflects many of the visions manifested in Renew Europe's paper on a European Pact on Migration and Asylum presented last year.
The implementation report on the Return Directive for returning third-country nationals without a right to stay highlights various gaps. The current implementation by Member States lacks a common approach and effectiveness. Moreover, it does not always give due regard to fundamental rights. The implementation report stresses that we should not only measure the success of the implementation in terms of quantitative "return rates"; we should also consider the quality and actual implementation of return decisions. Renew Europe's position is widely reflected in the report: we succeeded in embedding a focus on effective and sustainable returns, giving priority to voluntary returns, improving the relations with third countries and keeping the best interest of the child as a primary consideration.
MEP Fabienne Keller, Member of the Committee of Civil Liberties and rapporteur the implementation of the Dublin III Regulation file, says:
"The peak in migration 2015-2016 has highlighted the major deficiencies of the Common European Asylum System. This is particularly true for the Dublin III Regulation, which suffers from significant implementation shortcomings and places a disproportionate burden on a few States. However, we can act now to make European asylum policy more humane and effective. We call on Member States to give right now more attention and resources to the application of the current rules, without waiting for the Asylum-Migration Pact reform."
MEP Sophie in ' t Veld, Coordinator on The committee of Civil Liberties, says about the Return Directive vote;
"If the Commission doesn't want to evaluate the EU return policy, the Parliament will do it. In this implementation report we found that return policy in the Union is not working. Member States want to return as many people as possible, but they don't invest in the quality and capacity of the returns. We need sustainable returns in line with fundamental rights."
For more information, please contact
Caroline Rhawi
Mob : +46 (0)73 912 70 77