Final approval of the EU budget: Renew Europe shapes Europe's recovery and protects our values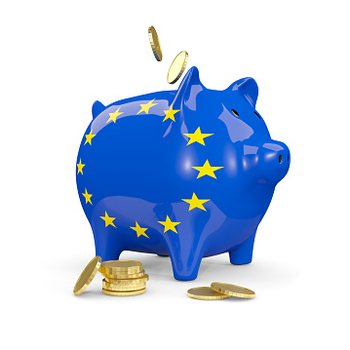 After long inter - institutional negotiations, held in the context of the Covid crisis and marked by strong political tensions over our common European values, Renew Europe welcomes the final agreement finally concluded between the European Parliament and the European Council on the European recovery package, including the 2021-2027 Multiannual Financial Framework, the interinstitutional agreement on budgetary matters and the rule of law conditionality mechanism.
Several major aspects bear Renew Europe's stamp:
- The additional 16 billion of euros obtained by EP negotiators will notably be allocated to the following key programmes: health (+ 3.4 billion - which corresponds to a tripling of that budget!), research and innovation (+ 4 billion), youth mobility (+ 2.2 billion), borders management (+ 1.5 billion) and protection of our democratic values (+ 0.8 billion) ;
- The interinstitutional agreement sets up a legally binding calendar for the introduction of new own resources in the course of the next long-term budget, which revenues should be sufficient to at least cover the repayment of the recovery plan's debt;
- A climate spending target raised at 30% (compared to 20% today) and, for the first time ever, a new biodiversity spending target of 10% as of 2026 ;
- And a robust and applicable rule of law conditionality mechanism that could be triggered in case any public authorities' breach of the rule of law poses a risk to EU budget spending
Renew Europe's economic priorities in favour of SMEs, innovation and digital technology, and youth are fully taken into account, as are its political priorities for strengthening the role of Parliament in the management of the recovery plan and own resources, as well as to include the gender dimension in EU public expenditure.
The resolution supported by the pro-European political groups welcomes this historical achievement, but also recall Parliament's prerogatives to make sure that law is respected, also by EU institutions. Renew Europe therefore recalls that the European Council conclusions on the rule of law conditionality mechanism are superfluous. It recalls that only the regulation prevails over any declaration, and the Commission shall ensure the application of the Treaties and of measures adopted by the co-legislators.
Next steps
The whole package will enter into force as of 1 January 2021. The negotiations on the regulation setting up the rules for the national recovery plans financed by the EU (Recovery and Resilience Facility) are still ongoing and should come to an end in the coming weeks to allow a swift implementation of the funds.
National parliaments must now ratify the Own Resources Decision giving authorisation to the Commission to borrow money on financial markets.
As far as the rule of law conditionality mechanism is concerned, the only binding text is the regulation itself. It therefore prevails over any political declaration from any EU institution and will be applicable as of 1 January 2021.
Dacian CIOLOŞ, President of the Renew Europe Group in the European Parliament, said:
"2020 put everything to the test - our health, social, political and economic systems. At the beginning of the year, the crisis exposed the weaknesses of the European project, particularly in terms of EU wide coordination. But Europe has shown its capacity to rebound and has given us the clear prospect of the deepening our European project. The recovery plan which boosts the multiannual budget is an historic step forward. We are not just taking steps to rebuild our economies but also taking structural decision to transform our Union - I am speaking in particular of the new own resources and conditionality to the rule of law."
Valérie HAYER (Renaissance, France), rapporteur on the Own Resources system and Member of the European Parliament Negotiating Team on the MFF/OR, added: "A river of money will flow in our capitals and villages, from Amsterdam to Athens. The whole continent is now ready to get up thanks to this exceptional massive EU borrowing. European taxpayers money will be protected and those who don't pay a fair share of taxes will now contribute to this recovery. That's a massive step forward for Europe. We must be proud."
Moritz KÖRNER (FDP, Germany), Renew Europe spokesperson for the rule of law conditionality mechanism, said:
"It is a great success for the European Parliament that there is finally a rule of law mechanism. That in the European Union, the principle finally applies that EU values goes hand in hand with EU funds and that they can no longer be exploited. I also want to make it very clear that what counts is the legal text that we have negotiated as the European Parliament with the Council and not any conclusions of the summit."
Katalin CSEH (Momentum, Hungary), Renew Europe spokesperson for the rule of law conditionality mechanism, said: "From January 1, 2021, our budget will have a rule of law mechanism. This is a victory for this Parliament and a victory for Renew Europe, who were at the forefront of this fight. We reached across political groups and forged an unprecedented, united front for this mechanism. Viktor Orbán burned up bridges and angered millions of Europeans, but all he managed to get was a non-binding piece of paper that carries no legal weight. We remain united in our support for European values and to make the mechanism operational without any delays."
Luis GARICANO (Ciudadanos, Spain), Renew Europe Spokeperson for economic and monetary affairs, concluded:
"We demand from von der Leyen that our work not be in vain. We demand that she has the courage and determination to defend our values in the face of those governments who flout them. Europe depends on these values. Do not let us down".
-----------------------------------------------------------------------
Approbation finale du budget de l'UE : Renew Europe façonne la relance de l'Europe et protège nos valeurs
Après de longues négociations interinstitutionnelles, tenues dans le contexte de la crise Covid et marquées par de fortes tensions politiques sur nos valeurs européennes communes, Renew Europe se félicite de l'accord final conclu entre le Parlement européen et le Conseil européen sur le plan de relance européen, y compris le cadre financier pluriannuel 2021-2027, l'accord interinstitutionnel sur les questions budgétaires et le mécanisme de conditionnalité de l'État de droit.
Plusieurs aspects majeurs portent la marque de Renew Europe:
- Les 16 milliards d'euros supplémentaires obtenus par les négociateurs du Parlement européen seront notamment affectés aux programmes clés suivants : santé (+ 3,4 milliards - ce qui correspond à un triplement de ce budget !), recherche et innovation (+ 4 milliards), mobilité des jeunes (+ 2,2 milliards), gestion des frontières (+ 1,5 milliard) et protection de nos valeurs démocratiques (+ 0,8 milliard) ;
- L'accord interinstitutionnel établit un calendrier juridiquement contraignant pour l'introduction de nouvelles ressources propres au cours du prochain budget à long terme, dont les recettes devraient être suffisantes pour couvrir au moins le remboursement de la dette du plan de relance ;
- Un objectif de dépenses pour le climat porté à 30% (contre 20% aujourd'hui) et, pour la première fois, un nouvel objectif de dépenses pour la biodiversité de 10% à partir de 2026 ;
- Et un mécanisme de conditionnalité solide et applicable en matière d'État de droit qui pourrait être déclenché au cas où une violation de l'État de droit par les autorités publiques représenterait un risque pour les dépenses budgétaires de l'UE.
Les priorités économiques de l'Europe en faveur des PME, de l'innovation et des technologies numériques, et de la jeunesse sont pleinement prises en compte, tout comme ses priorités politiques pour le renforcement du rôle du Parlement dans la gestion du plan de relance et des ressources propres, ainsi que pour l'inclusion de la dimension de genre dans les dépenses publiques de l'UE.
La résolution soutenue par les groupes politiques pro-européens se félicite de cette réalisation historique, mais rappelle également les prérogatives du Parlement afin de garantir le respect du droit, également par les institutions de l'UE. Renew Europe rappelle donc que les conclusions du Conseil européen sur le mécanisme de conditionnalité de l'État de droit sont superflues. Il rappelle que seul le règlement prévaut sur toute déclaration, et que la Commission veille à l'application des traités et des mesures adoptées par les colégislateurs.
Prochaines étapes
L'ensemble du paquet entrera en vigueur à partir du 1er janvier 2021. Les négociations sur le règlement établissant les règles applicables aux plans de relance nationaux financés par l'UE (facilité de relance et de résilience) sont toujours en cours et devraient s'achever dans les prochaines semaines afin de permettre une mise en œuvre rapide des fonds.
Les parlements nationaux doivent maintenant ratifier la décision relative aux ressources propres qui autorise la Commission à emprunter de l'argent sur les marchés financiers.
En ce qui concerne le mécanisme de conditionnalité de l'État de droit, le seul texte contraignant est le règlement lui-même. Il prévaut donc sur toute déclaration politique émanant d'une institution de l'UE et sera applicable à partir du 1er janvier 2021.
Dacian CIOLOŞ, président du groupe Renew Europe au Parlement européen, a déclaré:
"2020 a tout mis à l'épreuve - nos systèmes sanitaires, sociaux, politiques et économiques. Au début de l'année, la crise a mis en évidence les faiblesses du projet européen, notamment en termes de coordination à l'échelle de l'UE. Mais l'Europe a montré sa capacité à rebondir et nous a donné la perspective claire d'un approfondissement de notre projet européen. Le plan de relance qui donne un coup de fouet au budget pluriannuel représente une avancée historique. Nous ne nous contentons pas de prendre des mesures pour reconstruire nos économies, mais nous prenons également la décision structurelle de transformer notre Union - je parle en particulier des nouvelles ressources propres et de la conditionnalité à l'État de droit".
Valérie HAYER (Renaissance, France), rapporteure sur le système des ressources propres et membre de l'équipe de négociation du Parlement européen sur le CFP/RP, a ajouté :
"L'argent va couler à flots dans nos capitales et nos villages, d'Amsterdam à Athènes. Le continent tout entier est maintenant prêt à se relever grâce à cet emprunt massif exceptionnel de l'UE. L'argent des contribuables européens sera protégé et ceux qui ne paient pas une part équitable des impôts contribueront désormais à cette reprise. C'est un grand pas en avant pour l'Europe. Nous devons être fiers".
Moritz KÖRNER (FDP, Allemagne), porte-parole de Renew Europe pour le mécanisme de conditionnalité de l'État de droit, a déclaré :
"Il s'agit d'un grand succès pour le Parlement européen qu'il y ait enfin un mécanisme de l'État de droit. Que dans l'Union européenne, s'applique enfin le principe que les valeurs de l'UE vont de pair avec les fonds de l'UE et qu'elles ne peuvent plus être exploitées. Je tiens également à préciser que ce qui compte, c'est le texte juridique que nous avons négocié en tant que Parlement européen avec le Conseil et non les conclusions du sommet".
Katalin CSEH (Momentum, Hongrie), porte-parole de Renew Europe pour le mécanisme de conditionnalité de l'État de droit, a poursuivi :
"A partir du 1er janvier 2021, notre budget sera doté d'un mécanisme d'État de droit. C'est une victoire pour ce Parlement et une victoire pour Renew Europe, qui ont été en première ligne de ce combat. Nous avons fait appel à tous les groupes politiques et avons formé un front uni sans précédent pour ce mécanisme. Viktor Orbán a brûlé des ponts et mis en colère des millions d'Européens, mais tout ce qu'il a réussi à obtenir, c'est un morceau de papier non contraignant qui n'a aucun poids juridique. Nous restons unis dans notre soutien aux valeurs européennes et pour rendre le mécanisme opérationnel sans aucun retard".
Luis GARICANO (Ciudadanos, Espagne), porte-parole de Renew Europe pour les affaires économiques et monétaires, a conclu :
"Nous exigeons de Mme von der Leyen que notre travail ne soit pas vain. Nous exigeons qu'elle ait le courage et la détermination de défendre nos valeurs face aux gouvernements qui les bafouent. L'Europe dépend de ces valeurs. Ne nous laissez pas tomber".
For more information, please contact
Laude Yannick
Tel : +32 2 284 31 69
Mob : +32 495 22 78 37