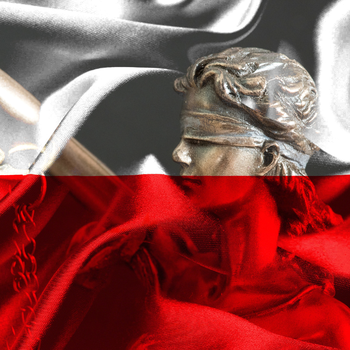 Today, the European Court of Justice (ECJ) issued a ruling that Poland's legislative amendments to the rules for appointing judges to the Supreme Court in 2018 and 2019 are in breach of EU law. The welcome ruling, which commands the Polish PiS-government to withdraw the changes, once again highlights the Polish Government's unacceptable crackdown of the country's judicial independence and the rule of law.
We urge the Council to finally act under the Article 7(1) of the Treaty on European Union procedure, as the evidence for clear risks of serious breaches of the Article 2 values by the Polish Government is overwhelming.
The new rule of law mechanism, connecting the EU's budget to democratic values came into effect on January 1st. Given this clear-cut case by the ECJ, we call the Commission to use it. It's time to act!
Dacian Cioloş, President of Renew Europe, said:
"Enough is enough! The EU has to act against yet another clear-cut violation of the Rule of Law by a Member State. Renew Europe will continue to be at the forefront protecting our values and our rights and defending the rights of EU citizens in Poland. We fought long and hard for the Rule of Law mechanism, now the Commission has to use it. The Commission should use all tools in the toolbox just as President Ursula Von der Leyen promised us last December. We must protect what we all hold dear, the values of our Union."
MEP Michal Šimečka, Vice-President of Renew Europe and the Group's shadow on Poland, adds:
"The European Court of Justice once again confirms that it is the strongest defender of the rule of law in the EU. The response of the Council and the Commission, however, remains inadequate in light of their responsibilities under the Treaties. Enforcement action must be stepped up".
For more information, please contact
Caroline Rhawi
Mob : +46 (0)73 912 70 77