Renew Europe expresses growing concern about the political situation in Slovenia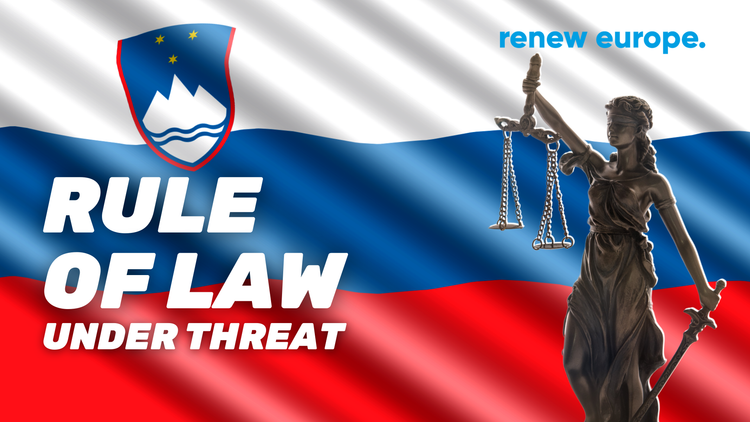 After half a year of delay, the Slovenian Government has now nominated two national prosecutors to the European Public Prosecutor's Office (EPPO), operational since 1 June 2021. Nevertheless, we remain deeply concerned about the Government's political interference in the process of appointing the prosecutors - Prime Minister Janez Janša dissolved the previous appointment. Our group cannot tolerate that a Member State intervenes and undermines the function of an EU judicial body - our Members request answers from the Slovenian authorities.
Ramona Stugariu, Member of Civil Liberties, Justice and Home Affairs Committee and shadow on the EPPO-issue, said:
"The sabotage of the nomination procedure for the Slovenian delegated prosecutors to the EPPO, and the subsequent delay of over 6 months, through the direct intervention of the prime minister is an act of obstruction of justice. It is a blatant violation of the independence of the judiciary and comes with serious consequences for criminal investigations. The Commission needs to make conditionality real, because this is just the tip of the iceberg in Slovenia."
Unfortunately, this is not the only example of worrying backsliding on the rule of law in the country, as pointed out by Irena Joveva, Member of the Lista Mariana Šarca party in Slovenia:
"The Government's aggressive attempts to seize control over independent media and the Prime Minister's attacks on journalists and political opponents in social media shows that press freedom and fundamental rights are also at risk. The European Commission must act to immediately stop the Government of Janez Janša's attempts to politicise key democratic institutions and challenge press freedom."
The recent fact-finding mission by the European Parliament's Committee on Civil Liberties, Justice and Home Affairs to Ljubljana only made the urgency of the matter clearer, where NGOs, journalists, and judges witnessed about governmental pressure on public institutions and the media. Read the mission report here.