Time to further strengthen the Energy Union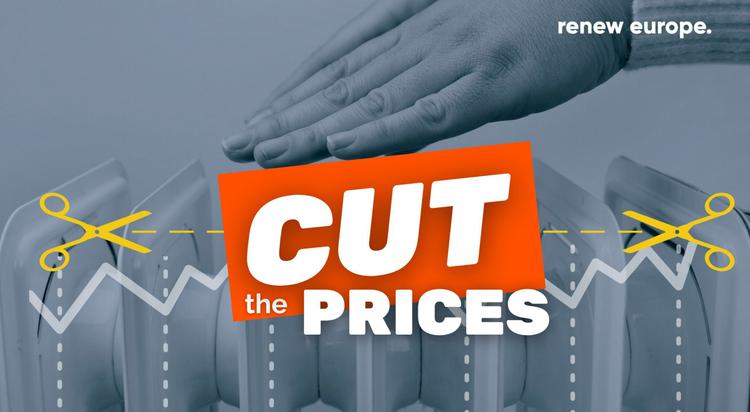 The escalating energy prices seen in most Member States, principally driven by supply disruptions and increased global demand for energy and linked to the global economic recovery, is an issue touching households, small businesses and the entire European economy.
Renew Europe believes that Member States must make full use of the instruments provided in the European Commission's toolbox to tackle the skyrocketing energy prices, presented in October. Halting the spike in energy prices would give an important impetus for the much-needed energy transition in the European Union and the stabilisation of market conditions.
Renew Europe initiated Wednesdays' plenary debate with Commissioner Kadri Simson on the State of the Energy Union on behalf of the Group. To meet the energy challenge that stands before the Union, Renew Europe calls for increasing energy efficiency in sectors with high energy saving potential such as buildings, transport and energy intensive industries, among others. We must also increase investments in renewable energy and electricity production, and above all increase electricity storage alternatives and systems.
MEP Martina Dlabajová, Renew Europe's coordinator in the committee on Industry, Research and Energy, ITRE, says:
"In spite of the continuous challenges arising from the pandemic, the report shows the value of the Energy Union and proves its resilience. Large scale incidents were averted within an hour and good coordination was in place across sectors to react to extreme weather events.
Yet our markets were impacted by a global shock resulting in a steep energy price increase. The Energy toolbox, rapidly provided by the European Commission, helps Member States to mitigate the impact of spiking prices on businesses and citizens. But this is still not enough, we have to continue in our efforts.
To further build on actions already taken, we ask the Commission to ensure timely delivery of the revision of the Energy Performance in Buildings directive as well as initiatives on hydrogen, gas market decarbonisation and methane".