Renew Europe defines midterm agreement on European Parliament's legislative priorities until 2024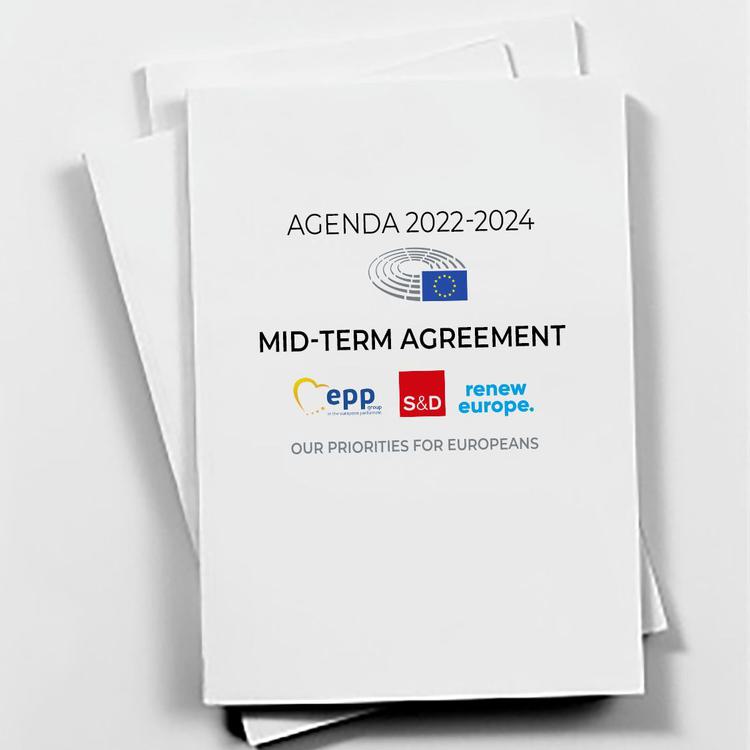 The Renew Europe Group has played a defining role in a landmark agreement, concluded today between Renew Europe, the EPP and S&D groups in the European Parliament, which intends to set the legislative and political priorities for the assembly and the European Union until 2024.
The agreement, for the first time ever, sets out an agreed list of priorities that are publicly available. It shows the powerlessness of populists and nationalists who would rather shout from the sidelines of European politics, rather than building alliances to deliver concrete outcomes for citizens.
The agreement has, at its heart, the ambition to move Europe forward and ensure it is ready to face issues common to all European citizens, from climate change to migration, women's rights, health and the economy, social rights, the rule of law, the digital transition and Europe's security and foreign policy challenges.
Institutional reforms are needed to achieve renewal and strengthen democracy. We support transnational lists with a sufficient number of seats to be in place for the next European elections. Reform of voting rights in the Council is needed in the form of qualified majority voting.
Stéphane Séjourné, President of Renew Europe, said:
"Renew Europe fought hard for a concrete list of actions that will deliver for citizens. For the first time, we have a midterm agreement with a list of priorities that is publicly available. We need reform of our institutions and we need a renewed determination to deliver tangible outcomes for citizens. Unlike the Europhobic far - right and the populists on the hard left, we take our responsibility to build a united and common destiny for European citizens."
The three largest political groups will support Roberta Metsola's candidacy for the European Parliament President, alongside Renew Europe's candidates for Vice - President of the Parliament.