Renew Europe launches the "Bronisław Geremek internship program", dedicated to reinforcing European democracy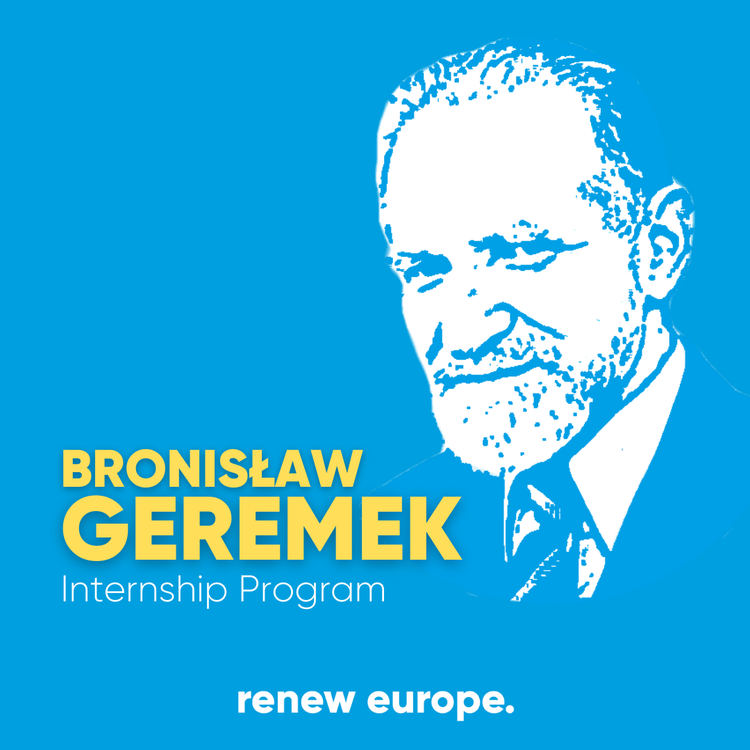 The Renew Europe Group in the European Parliament, in cooperation with the Bronislaw Geremek Foundation, is proud to announce the establishment of the "Bronisław Geremek internship program", honouring the legacy of the historian, thinker, leader of the Polish democratic movement, architect of Poland's accession to the EU and NATO, Minister of Foreign Affairs and Member of the ALDE Group in the European Parliament.
"In order to respond to the dramatic challenges of today, we need to learn from the wisdom of the past. Professor Geremek's entire life teaches us that even from the most horrible experiences, one can draw motivation for building a United Europe that respects every human being, democracy and rule of law", says MEP Róża THUN UND HOHENSTEIN (Head of Polska 2050 Delegation, Poland).
European history has been marked by totalitarianisms and by the struggles for democracy and human rights. We believe our past must serve as a compass to make every European citizen aware of where we come from and which direction we choose.
"Professor Geremek was always forward looking and in his work he focused on guaranteeing peace, freedom and prosperity for the next generations", adds Róża THUN.
The program, which also marks the 90th anniversary of Bronisław Geremek's birthday, is addressed to graduate students and young professionals, citizens of Czech Republic, Hungary, Poland and Slovakia, who want to work in the European Parliament. It runs twice a year, for a period of 5 months. The first intern will start in September this year.
Applicants must also have a good knowledge of at least one of the two languages of the Group (French and English), and preferably of both. A monthly allowance covers the costs of living in Brussels.