Putin´s war had already begun. The EU must act now to protect its citizens, democracy and peace against foreign interference and disinformation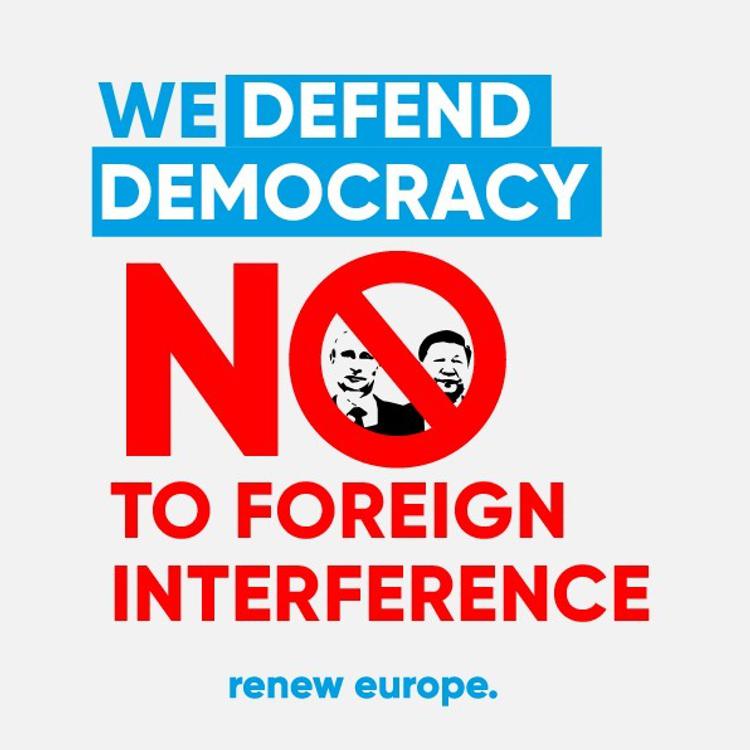 The Renew Europe Group in the European Parliament asks for strong countermeasures against authoritarian regimes' interference attempts in the EU. As the war in Ukraine has shown once again, Europe needs to do more to defend itself against hybrid threats, election-meddling, disinformation and cyber-attacks. Foreign actors, like Russia, use state-based media as propaganda machine, social media platforms, political parties, public figures and organizations to spread falsehoods, extend control and legitimize its positions.
Renew Europe played an important role in drafting the final report of the Special Committee on Foreign Interference in all Democratic Processes in the European Union, including Disinformation (INGE). Adopted by a large majority in plenary today, the report lays the groundwork for a comprehensive EU policy approach and strategy to tackle foreign interference and disinformation. Most notably, the report calls for more support to journalists and fact-checkers, the end of autoregulation of social media platforms, strong enforcement of the DSA, when adopted, and the EU Code of Practice for Disinformation and an effective framework for international countermeasures, all of which were key points secured by our group.
MEP Bart GROOTHUIS (Volkspartij voor Vrijheid en Democratie, The Netherlands), Renew Europe shadow rapporteur on the report, says:
"The Russian invasion of Ukraine has been preluded by a hybrid conflict in Ukraine as well as in the rest of Europe. Russia launched cyber-attacks, bought political influence and started severe disinformation campaigns. China has copied many of it. That calculus must be reversed. Renew has contributed significantly to the ideas to make our most valuable assets more resilient and providing new ways of communicating the norm to our adversaries. Now it's time for the EU to act."
MEP Nathalie LOISEAU (Liste Renaissance, France), Renew coordinator of the INGE Committee, says:
"For many years, Ukraine has been the target of Russian disinformation, interference, corruption, harassment and cyberattacks. Yet, Ukraine has chosen a path, the path of democracy, the path of respect for European values we all share. It is because Ukraine is a democracy that it is attacked by Russia. And today, all our democracies face foreign interference and disinformation. We must now act swiftly and with force to protect our citizens, our democracy and peace in Europe"