After Brexit, the EU must secure a stable future for EU fishing vessels in UK waters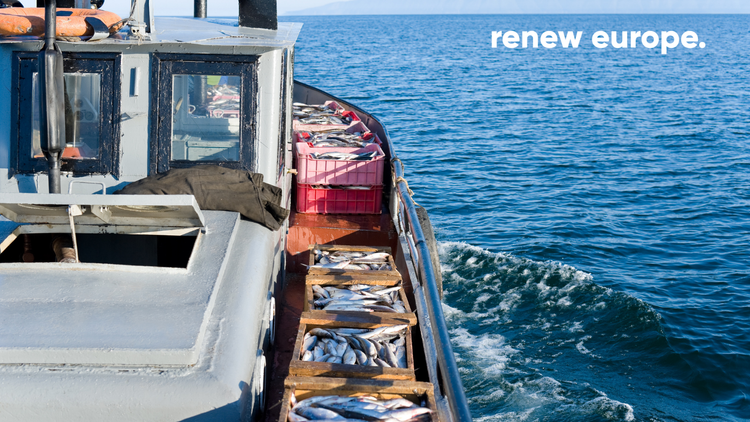 The full consequences and implications of Brexit for the fishing sector are not yet fully known. The only certainty: access for EU fishers to British waters has been reduced, affecting the turnover of certain fleets. Certainly, despite some tensions, the terms of the trade and cooperation agreement are generally respected. These transitional rules run until June 2026 but, in light of these first months of implementation, it is already clear that many questions remain unanswered.
This is why, in a resolution debated today and adopted tomorrow, the European Parliament, meeting in plenary session in Strasbourg, urges the European Commission to deepen its reflection on the future of European fishing in the Channel, North Sea, Irish Sea and Atlantic Ocean. Renew Europe, which took an active part in the elaboration of this resolution, favours good neighbourly relations with the United Kingdom, while being intransigent on the level of protection of the interests of EU fishers.
First of all, Renew Europe demands that a quick solution be finally found for the issue of licenses refused to vessels historically present in British waters. Then guarantee that there will be no further reduction in quotas after the end of the transitional period provided for in the trade and cooperation agreement. Finally, ensure that the creation of marine protected areas should only be designated in a transparent and non-discriminatory way and that the British side cannot use it as a tool to prevent EU fishers from accessing its waters.
Jan HUITEMA (VVD, Netherlands), Renew Europe's shadow rapporteur for this file in the Parliamentary Committee on Fisheries (PECH), said:
"The EU should adopt a constructive but firm position in the negotiations with the United Kingdom and the other countries bordering the North-East Atlantic. It is in our common interest to ensure the proper management of our waters, while at all times defending the interests of our European fishers".