Historic day as the European Parliament starts treaty reform based on the will of European citizens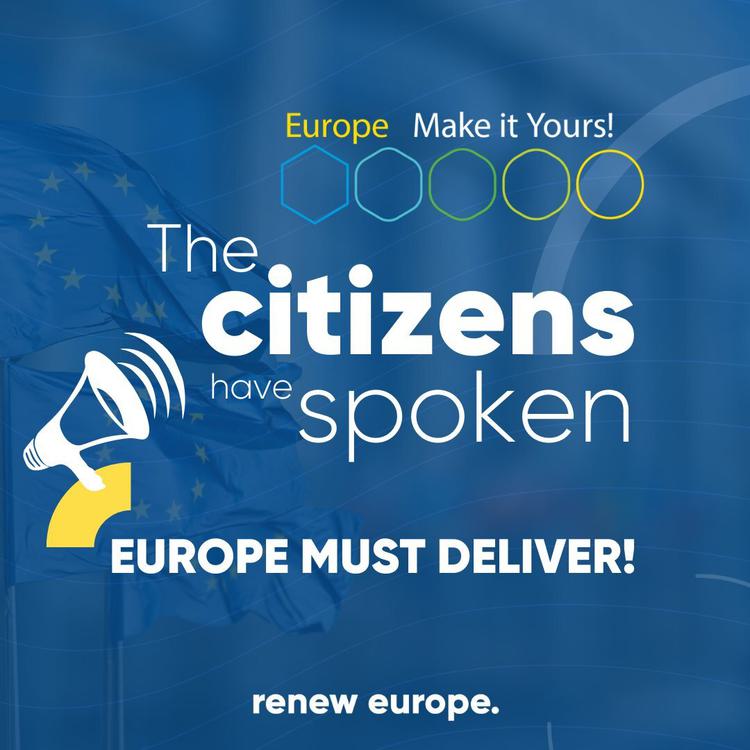 Today is a historic day for the European Union. For the first time, the European Parliament is calling for Convention to reform our EU treaties. Renew Europe welcomes today's plenary vote and the strong message from our institution. Reforming our Union, based on the Conference on the Future of Europe and the EU Citizens' will, is a priority for our group.
Ten years have passed since our current treaties entered into force. During this period, various crises have stricken our Union. The last two years, with the Covid-19 pandemic and the Russia's war in Ukraine, is further evidence of the need to update and adapt our fundamental texts.
One EU Member State should not be able to block the whole EU with concrete consequences on 450 million Europeans because of the unanimity rule. The EU should have more competences on relevant areas, such as health, energy, defence and social and economic policies. The EU should ensure a better protection of its own values and have effective means to protect them. The EU should have a stronger Parliament, capable to translate the voice of EU citizens into actions through the right of legislative initiative.
The European Parliament has also adopted today a report calling for the introduction of right of legislative initiative for the European Parliament. This right is a critical asset for any parliamentary assembly and is indispensable for a genuine European democracy. Such a right would also strengthen the voice of citizens at the EU policy level.
Today, the European Parliament has sent a strong and clear message to the EU institutions and its Member States. The ball is in their court. EU Citizens are watching you, don't fail them.
Guy Verhofstadt (Belgium, Open VLD), Renew Europe negotiator of the resolution calling for a Convention, declared: "The citizens in the Conference on the Future of Europe called upon us to make Europe more effective, more tangible, more democratic. We owe it to them to implement the conclusions, even the hardest parts, where the treaties need to be updated. With this vote, the European Parliament follows up on its promise, so that the EU can fully deliver on its potential."
Sandro Gozi (France, Renaissance), Renew Europe shadow rapporteur on the Parliament's right of initiative file, added: "A Parliament proposes, adopts laws and controls the executive. Otherwise, it is not a Parliament. The European Parliament must enjoy a right of legislative initiative, which represents a pillar of democratic legitimacy, other than a clear request formulated by citizens during the Conference on the Future of Europe. This issue has become even more urgent due to the return of the war to our continent, requiring the emergence of a truly sovereign and democratic Europe.
A general and direct power to propose legislation would also re-balance the de facto erosion of the Commission's right of initiative by the European Council, which we have been witnessing helplessly in recent years. More democracy, less sherpacracy! Renew Europe will be at the forefront in the re-foundation of European democracy. This is the purpose of our fight, and we will win it, together!"