European Parliament at 70: The European adventure will not continue without a strengthened European Parliament!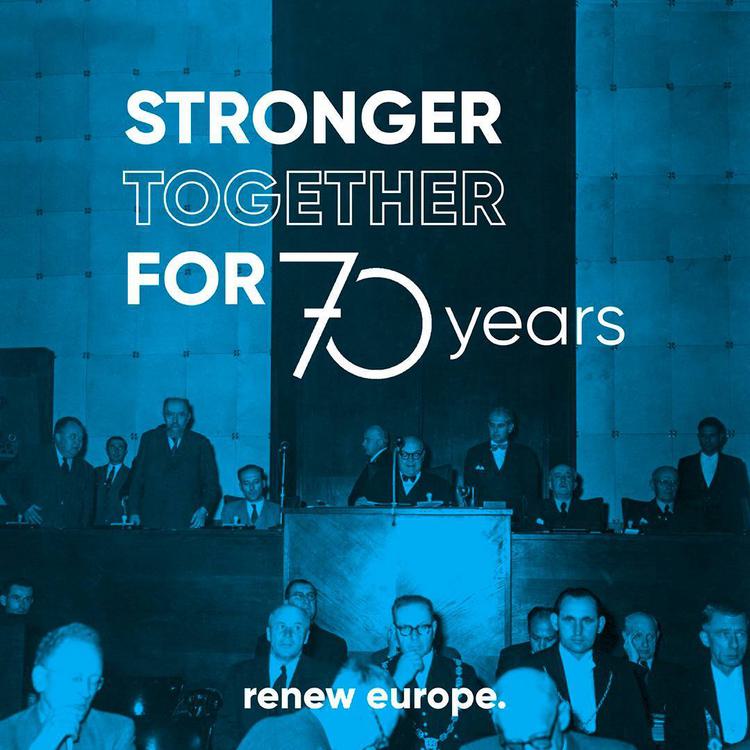 On the occasion of the 70th anniversary of the European Parliament, MEPs today held a debate in presence of Elisabeth Borne, French Prime Minister, Xavier Bettel, Prime Minister of Luxembourg and Alexander De Croo, Belgian Prime Minister, all leaders from the Renew Europe family. Renew Europe, as the leading pro-European Parliamentary Group, believes reform and empowerment of the Parliament is necessary to build a stronger, more democratic European Union.
Stéphane Séjourné, President of Renew Europe, said:
"This Parliament, like our European adventure, is a political miracle. An everyday political miracle! In the centre of this hemicycle, hundreds of national parties from 27 countries manage to agree on climate laws, digital rights, agricultural budgets, minimum wages and so much more. Often even before the other European institutions! The purchase of vaccines, the recovery plan, now the energy price cap, this Parliament was the first to ask for them and to vote for them".
The European Parliament must continue to develop its full potential in order to strengthen European democracy. The Member States must really and concretely take into account the demands of the citizens during the Conference on the Future of Europe and implement the necessary institutional reforms:
"More powers for this Assembly means more efficiency for Europe. Give us the right of initiative and you will have turnkey solutions. On inflation, on energy, on asylum and immigration. Give us more budgetary powers and you will have more investment in our European sovereignty. Give us transnational lists and you will have a decrease in the democratic deficit", added Stéphane Séjourné.