Renew Europe will continue its work fighting against human rights violations, despite EPP's attempt to silence the European Parliament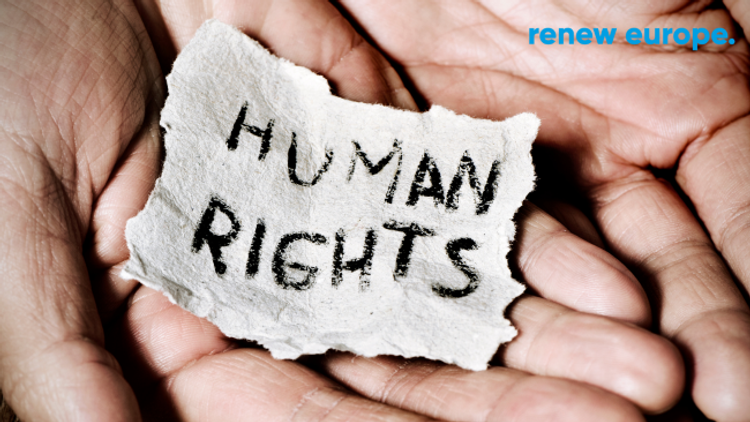 The Renew Europe Group in the European Parliament deplores the EPP Group's decision to halt all work on urgency resolutions addressing human rights violations across the globe, following "QatarGate".
According to a press statement, the EPP Group urged MEPs to suspend until further notice their work on resolutions commenting on developments beyond EU's borders, questioning the integrity of the procedure, which might have been compromised by foreign interference.
Renew Europe believes we simply cannot turn our back on those fighting for fundamental rights and freedoms and stop doing our duty to defend our common values outside the EU's borders. Our work in the European Parliament proved to be fundamental in many cases where individuals standing up against human rights violations were freed from prison or protected from abuses by oppressive regimes.
Renew Europe fully supports the ongoing inquiries concerning the allegations related to the Qatar case and looks forward to working together with all political groups to reinforce our internal rules in order to minimise the risk of similar situations.
MEP Katalin Cseh (Momentum, Hungary), Vice-President of Renew Europe and our Group's Coordinator in the Subcommittee on Human Rights, said:
"The EPP Group's proposal to halt work on human rights resolutions is seriously misguided. These resolutions are not "commentary" — and it is deeply concerning that the EPP views them as such. Using the European Parliament's voice to call out concrete cases of human rights abuses has an immense impact on people's lives. We have heard testimonies of political prisoners, for instance, whose release was facilitated by our resolutions.
The European Parliament staying silent on human rights abuses is exactly what Qatari bribes aimed to achieve, and we must not do them this favour. This is a pivotal moment, where the fight for human rights is more important than ever. Renew Europe has, and always will stand on the side of those brave individuals who are abused, tortured or imprisoned by authoritarian regimes, and we are determined to continue our work with or without the EPP."