The EU needs to be much more attentive to the needs of the beneficiaries of its cultural policies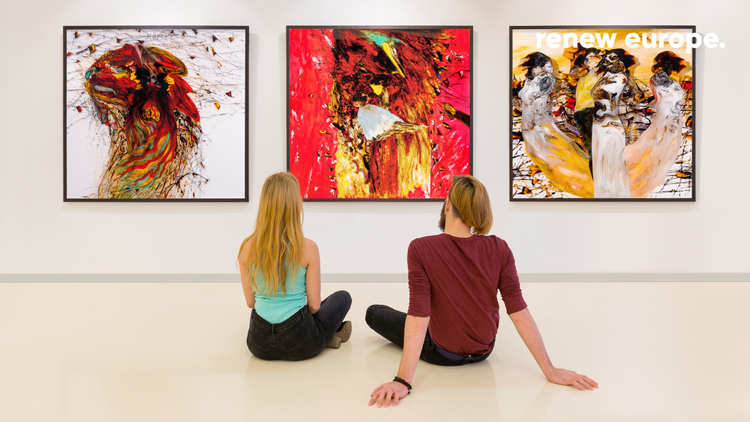 The Renew Europe Group in the European Parliament believes that culture is at the core of the European project. We welcome the adoption today in the plenary session of the report on the "Implementation of the New European Agenda for Culture and the EU Strategy for International Cultural Relations" that assesses the successes and challenges of EU cultural policies within and outside the EU and makes further recommendations for the future.
We believe that cultural policies must better respond to the needs of those that benefit from them. We strongly recommend the implementation of a European status for Artists that defines common rules for their working conditions. Of course, the EU needs to invest more in this sector, hit by the Covid-19 pandemic. When it comes to financing, we advocate for the allocation of 2% of national budgets to culture and a simplification of the access to European funds.
This report defines and reinforces the overall philosophy and approach of the EU and its Member States to cultural policies. This approach requires a strong political involvement and coordination between all actors involved - within institutions and especially with partners: artists, workers in the sector, cultural institutes, civil society, local communities in third countries. Therefore we ask for more engagement by the Commission and the Council.
MEP Salima Yenbou (Renaissance, France), Renew Europe rapporteur in the Committee on Culture and Education (CULT) says:
"Culture allows us to communicate, to express ourselves, to understand each other. It is essential that the EU be much more attentive to the needs of the beneficiaries of our policies and adopts a bottom-up approach in intercultural relations. This is no longer the time to implement a cultural policy of emergency, as "crisis response" or "crisis management" – within and outside of our EU borders. Above all, we need to make a political commitment in favour of culture."