IRIS²: the EU's response to Elon Musk's Starlink satellites project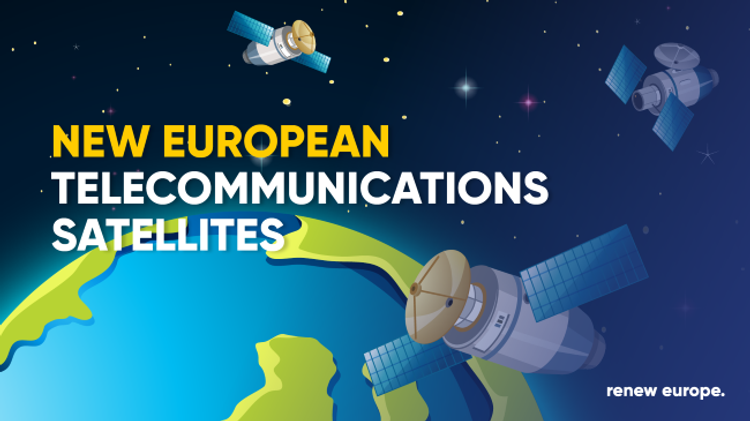 The Renew Europe Group welcomes today's plenary backing of the EU secure connectivity programme, renamed IRIS², an ambitious plan to deploy an EU-owned constellation of telecommunications satellites by 2027. It will secure the Union's sovereignty and autonomy by guaranteeing fewer dependencies on third-country infrastructure, and the provision of secured telecommunications services for EU governments in critical scenarios where terrestrial networks are absent or disrupted, as observed, for instance, in the unfolding war in Ukraine. The new European satellites are also the EU's response to the Starlink satellite project, launched by Elon Musk, to provide internet services via a large network of satellites to those living in remote areas.
This future satellite constellation infrastructure will allow for synergies with private sector to develop commercial services and provide with high-speed internet and communication in all EU territory, including over isolated regions where terrestrial and broadband connection remain scarce.
Moreover, this Renew Europe-led programme will foster a completely new ecosystem of start-ups and SMEs, as well as the emergence of innovations and new services in the European space sector, and introduces for the first time strict sustainability criteria for heavy space activities, including launchers and satellites components.
The programme provides an ambitious budget (2.4 Billions), which will be complemented with contributions from Member States via the European Space Agency (ESA), and private contributions.
Renew Europe MEP Christophe Grudler (Mouvement Démocrate, France), Rapporteur on the EU secure connectivity programme, declared:
« With the war, Ukraine needed satellite telecommunications, but the EU didn't have something to offer. Ukraine should not have to rely on the whims of Elon Musk to defend their people. With IRIS², the EU will have its own telecommunication constellation, able to offer secure communications to European governments and allies.
I'm proud that this constellation will also set a worldwide example in terms of sustainability, as we requested. Now it is time to build these new European satellites, and prepare them for launch!».
Note to editors
After the European Galileo satellites (the 'European GPS', used by more than 2 billion mobile devices worldwide), the Copernicus satellites (Earth observation), IRIS² will be the European Union's third major satellite programme.