Without a truly European cybersecurity policy, no strong European Union is possible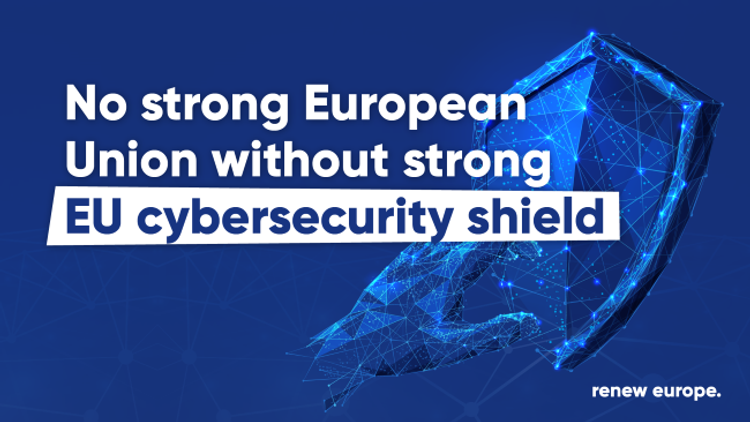 The Renew Europe Group welcomes today´s announcements by the European Commission on the cybersecurity package, which address important outstanding challenges. Renew Europe calls for these proposals to be fast-tracked and we will be at the centre of the European Parliament's response.
In the wake of Russia´s aggression in Ukraine and the growing tensions with China, the EU´s Cyber Solidarity Act intends to set up a European cybersecurity emergency fund in the event of major security incidents and breaches across the EU. As Renew Europe has always advocated, cybersecurity is key to the strategic autonomy of the Union and, in this sense, a truly European approach underpinned by public-private funding is essential to provide a sound safety net for citizens, business and industry in an ever-changing landscape.
During today´s plenary debate, our MEPs also recalled the huge and unacceptable gap between the needs of many companies and the skills of the workforce. To this end, the Cyber Skills Academy initiative represents an exceptional opportunity for promoting investment in training, reskilling and upskilling to drive a talent-driven economy for future-proof labour markets. In the European year of skills, the challenges of cybersecurity also represent an area of great potential for empowering young people, given that it is job-creation intensive and requires strong digital skills.
Renew Europe has made cybersecurity one of its top political priorities, spearheading key legislation throughout along this mandate such as the NIS2 Directive, endorsed by the European Parliament last November, or the ongoing negotiations on Cyber Resilience Act.
MEP Nicola Danti (Italia Viva, Italy), Renew Europe Vice-President and Renew Europe´s rapporteur on Cyber Resilience Act, stated:
"Cyber threats are a new avenue for third countries to impact our security. We need to strengthen our legal framework, reinforce our resilience, create a culture of cybersecurity, and invest in competences and skills. We welcome the Commission's proposals and we will continue to work to make sure that Europe is ready to defend itself from this hybrid war".