Only a coordinated European strategy will help our tourism industry to exit the COVID-19 crisis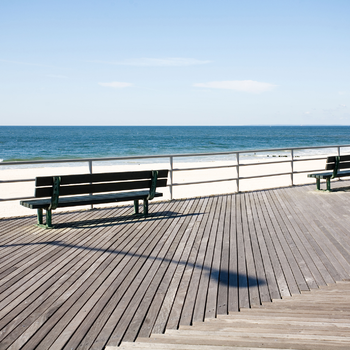 The Renew Europe Group in the European Parliament calls on the European Commission and on the European Council to put in place a coordinated tourism crisis management mechanism at EU level and a sector-specific recovery plan, in order to reduce the social and economic impact of the COVID-19 pandemic on this sector. Tourists, tour operators and all the actors involved in the tourism and travel industry need a common European approach to deal with this crisis, to protect our workers, help our companies and ensure passenger safety.
The Renew Europe Group is working closely with the Internal Market Commissioner, Thierry Breton, to find the best approach to the tourism crisis, but Member States must show solidarity and avoid unilateral actions.
President of the Renew Europe Group, Dacian Cioloş (PLUS, Romania):
"The summer season is just around the corner. This is the busiest time of year for tourism and travel, our citizens and businesses need clarity and information on what will be possible this year, even if, indeed, we are facing unprecedented times to beat the COVID19 pandemic. The tourism and travel industry is at the heart of the European Union. Coordination at EU level is absolutely vital for this sector. It is crucial for the EU to take immediate measures to support our Member States in dealing with this challenging crisis. We need to avoid unilateral actions that would further damage the sector. Solidarity and unity is needed more than ever. Renew Europe will continue support a truly European approach for both the exit and the recovery strategy. Protecting incomes and creating new jobs in the tourism and travel industry should be fully part of this strategy."
MEP José Ramón Bauzà Díaz (Ciudadanos, Spain), Renew Europe Group's coordinator in the Committee on Transport and Tourism and Member of the Tourism Task Force (TTF) Steering Group in the TRAN Committee of the European Parliament, added:
"One of the most negatively impacted sectors by the COVID-19 outbreak is the tourism and travel sector. Therefore, we need a more targeted, concrete and coordinated response at EU level in order to tackle the damage caused by the COVID-19 pandemic, including also to all modes of the transport sector. If we are not able to address this problem together, with a common European approach, there will be losses of millions of jobs and our economies are going to suffer like never before.
We need a tourism crisis management mechanism and a recovery plan in order to coordinate all EU Member States actions in the field of tourism. We still have a narrow window of time to save tourism from the worst of the crisis in Europe, but speed is of the essence, and we are running out of time before the beginning of high season."
For more information, please contact
Goleanu Lucian
Tel : +32 2 283 40 20
Mob : +32 474 09 14 39
ENDS