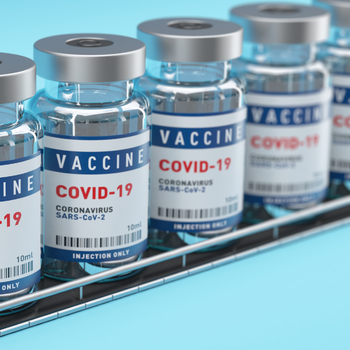 Renew Europe has today welcomed the announcement, by Commission President Ursula von der Leyen, of a vaccine export transparency mechanism, in order to enhance transparency and to ensure that commitments made to the European Union are honoured.
The Renew Europe Group will work closely with the European Commission to scrutinise and support any instrument that is proposed. We echo calls for the vaccine producers to ensure transparency about their production, exports and timetables for delivery.
Commenting after the announcement today, President of Renew Europe, Dacian Cioloş, said:
'It is imperative that vaccine contracts are honoured and the European Commission has our full support. The veil of secrecy over production and deliveries must be lifted; we need full transparency. Citizens and EU Member States are rightly concerned, it is time to act and put an end to speculation. The key to building trust with our citizens is through openness, we owe this to our citizens.'
The Renew Europe Group will initiate a public hearing in the European Parliament's Environment Committee with representatives of vaccine producers.
Pascal Canfin, Chair of the European Parliament's Environment Committee said;
"The pharmaceutical companies have received massive support for the development of the vaccines. Renew has always supported joint efforts from public and private sides. But now they need to honour their responsibility and answer our questions. Therefore, we will propose to other groups to hold a public hearing with CEOs from the industry side in the ENVI committee"
Nils Torvalds, Renew Europe Coordinator on the Environment Committee, said;
"In an open democracy, the rule must be that everything that does not have to be confidential, needs to be made publicly available. The tax payers have the right to know how their money has been spent, and the industry should accept our invitation and help us bring the facts on the table".
ENDS
For more information, please contact
Luc Vernet
Mob : +32 471 27 92 62