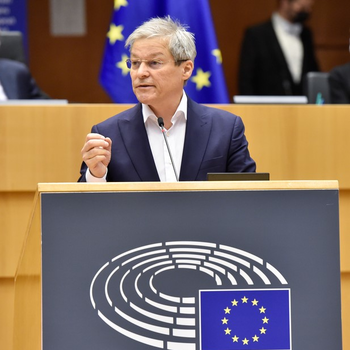 Dacian Cioloş, Renew Europe President warned the European Commission "Europe has no room for mistakes" in the roll out of the Covid-19 vaccine. He spoke during a debate on the EU's vaccine programme in the European Parliament this morning in the presence of Ursula von der Leyen, Commission President.
"This vaccine affects every European's most precious possessions: our health, the return of our freedoms and our livelihoods. But supporting a collective approach to this pandemic does not mean giving a blank cheque. Each delay in this vaccine programme must be explained, justified and accompanied by solutions to remedy it. Each new challenge must be anticipated, prepared and explained."
President Cioloş welcomed the new role entrusted to Commissioner Thierry Breton to take to take up the industrial challenge of vaccine mass production.
"This role is in the very capable hands of Thierry Breton but his mission must cover both the emergency and the medium term: the structuring of a fully independent, European and operational vaccine industry."
Dacian Cioloş concluded by saying: "A positive and necessary step to regain lost trust and restore accountability will be the setting up of a 'Contact Group' within the Commission with the European Parliament to monitor progress. I am counting on you to set this up in the next few days, so that we are informed in real time, at every stage, of the difficulties, the new challenges and the solutions implemented.
It is only through complete transparency that we can gain the trust and confidence of our citizens in the European project".
For more information, please contact
Luc Vernet
Mob : +32 471 27 92 62