Annual Congress of Ciudadanos: the voice of true liberalism in Spain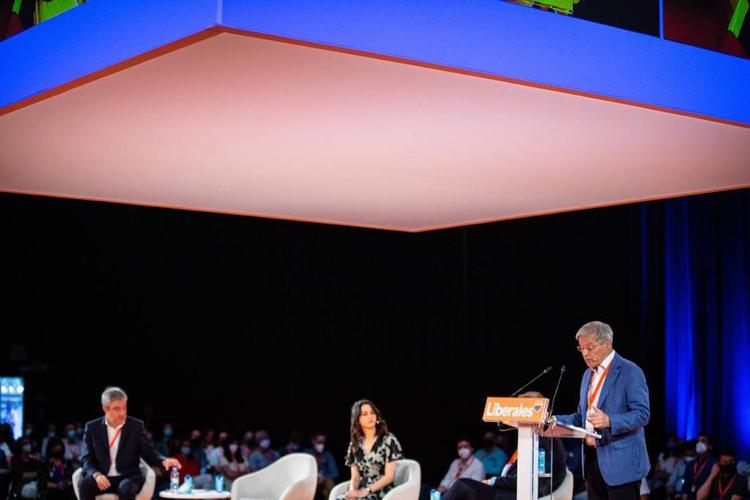 Dacian Cioloş, President of the Renew Europe group in the European Parliament today attended the annual Congress of Ciudadanos in Madrid. As the liberal party of Spain, Ciudadanos, which celebrated its 15th anniversary this month, is a pillar of the European centrist and liberal family. The outstanding contribution of the Ciudadanos MEPs in the European Parliament has been decisive in shaping the European Recovery Fund and the adoption of the Covid-19 European certificate. Their work is also central to moving forward discussions on the asylum and migration debate. They are on the frontline, defending the core values of Renew Europe, with fundamental rights and the rule of law taking first place.
Essential at European level, Ciudadanos's contribution is also of critical importance in Spain. We see it as an anchor that can prevent the Spanish Socialist Party's clamour towards the radical left and stop the Spanish Conservatives from falling for far-right retrograde rhetoric.
Dacian Cioloş said : "I am very proud to be in Madrid today with Inés Arrimadas and with Ciudadanos. This convention marks a new beginning for the party and for Spain. Ciudadanos is the liberal party of Spain and an important driving force in Europe. Today we had the opportunity to debate the implications of being a liberal, and highlight the core values at the heart of our common identity: freedom, transparency, individual rights and equal opportunities. Renew Europe needs Ciudadanos to continue making Europe a better place."
Luis Garicano, head of the Ciudadanos delegation in the European Parliament said: "Ciudadanos is the liberal party of Spain, the party that leads the fight against corruption and for independent institutions, the rule of law and individual freedoms. These are difficult times to be a liberal, with the rise of populism and the growing polarization between left and right, but it is essential that we continue fighting for our values".