European Commission's Rule of Law report shows conditionality mechanism must be applied urgently, says Renew Europe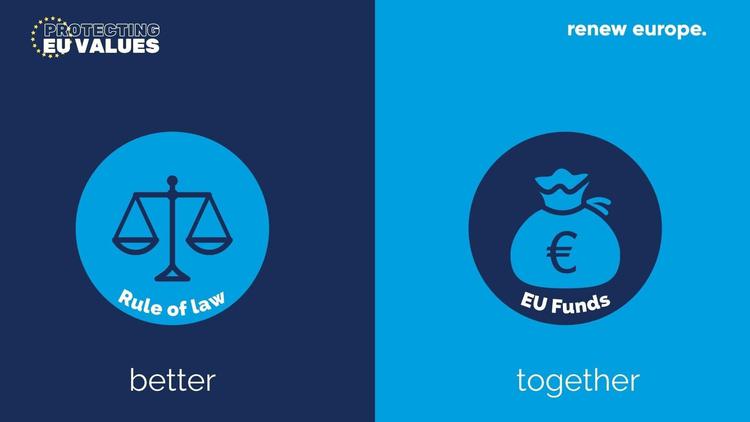 The European Commission's second Rule of Law report, published today, is an alarm bell showing the need for urgent and decisive measures.
While Renew Europe welcomes the annual EU-wide report, which is a product of years of campaigning by our members, we call for it to be developed into more than an analysis. Our group stresses that the findings of the report must be linked to concrete measures, such as - where necessary - infringement procedures and budgetary conditionality. "The annual report should be judged based on its consequences. We need a report that will be followed up by concrete action by the Commission and the Council. Renew Europe has consistently called for the annual report to be tied to recommendations and, where necessary, sanctions. That this is still not the case with the present report is disappointing", says Michal Šimečka, Renew Europe shadow rapporteur on this file.
Renew Europe urges the European Commission to set up an annual monitoring cycle with recommendations, timelines and targets. "The Rule of Law is in the danger zone, and many citizens expect urgent action from the EU institutions. All the facts are on the table, now it's a question of following up with concrete steps, such as the activation of the Rule of Law budget conditionality. The report needs to be beefed up with concrete recommendations that need to be followed up, just findings are not enough. This is not an academic exercise, it is about the very survival of our European Union", declares Sophie in 't Veld, Renew Europe coordinator in LIBE committee.
The situation in Poland and Hungary is particularly worrying. Renew Europe once again calls on the European Commission to apply the Rule of Law Conditionality Mechanism and make full use of its tools to uphold the Rule of Law and on the Council to go forward with the Article 7 procedure against Poland and Hungary for breaches of Rule of Law.
Allegations of secret surveillance of the free press show that the Hungarian government used - or is still using - spyware to hack the smartphones of journalists. These reports must be investigated by the European Parliament.