Szymon Hołownia's Poland 2050 joins the Renew Europe Family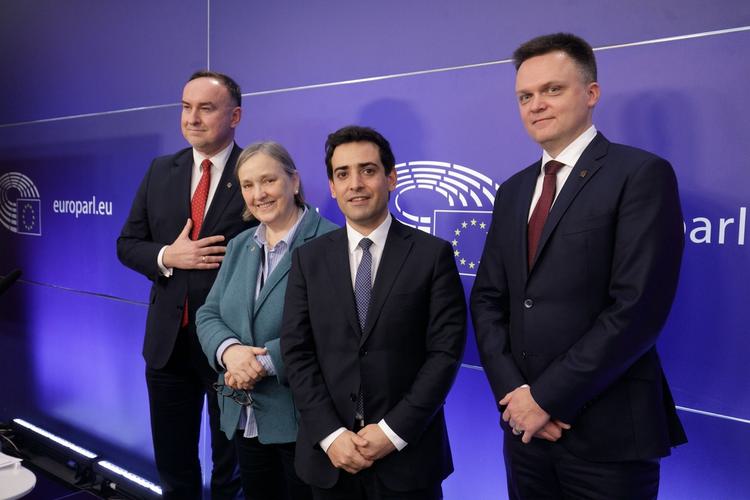 The Renew Europe Group is pleased to announce that Szymon Hołownia's Poland 2050 and Róża Thun MEP have joined the Renew Group in the European Parliament. Renew Europe thus welcomes a new nationality and is now comprised of 99 MEPs from 23 member states (compared to 21 at its creation).

 Poland 2050 shares Renew Europe's values, objectives and the desire to build a centrist political movement with the aim of reinventing the European project.
Stéphane Séjourné, President of Renew Europe, said:
"This is a great day for Renew Europe. Our political family is growing with the arrival of Róża Thun and the Poland 2050 movement, the new opposition force in Poland. It is a new step in our ambition to bring together in each member states the pro-European, democratic, liberal, centrist and progressive forces under the Renew Europe banner."
Commenting on the political situation in Poland, Stéphane Séjourné said:
"I see a tremendous mobilisation of Polish citizens, who are attached to renew our European democracy and economy, defend the rule of law, and our freedoms. Poland 2050 is at the center of this movement. Renew Europe has always been on the side of these Polish citizens, now it will be on the ground with our new group member, Róża Thun and our affiliate party."
Róża Thun MEP, formerly at the EPP party, said:
"I'm returning to the political center, the place where all those who want a strong, future oriented Europe can always act together. We have common goals and we are determined to achieve them. We want an Europe based on respect of the rule of law, a Digital Europe and a Green Europe. We will work on it hand in hand."
Szymon Hołownia, Leader and founder of Poland 2050, said:
"We're joining the most effective and the most diligent group in European Parliament. We choose to join Renew Europe, because its DNA is the most consistent with ours. Commitment and diligence bind us together.
The EU is changing and, like any organism, it needs to be renewed every now and then. This renewal today is the setting of the general goals of the EU: just green transformation and development of the digital market. Europe needs to be renewed, this is also a job for Poland 2050."