The Chinese fishing industry: a global threat to fishing resources that must be contained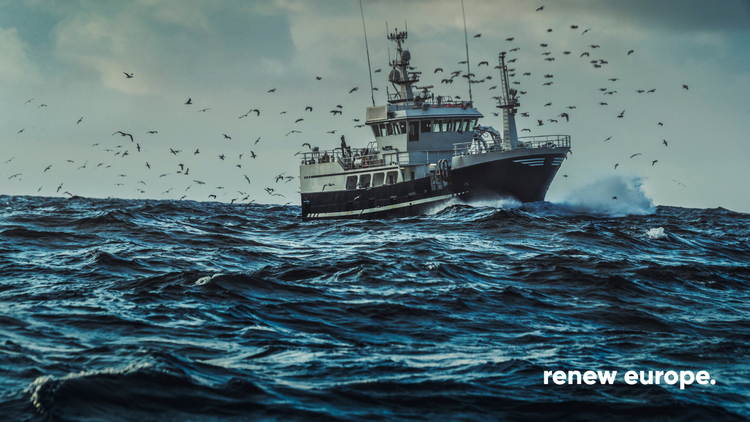 Overfishing, overexploitation of resources and reports of forced labour and exploitation of crews: Chinese offshore fishing is a threat that has long been denounced by many actors and NGOs in the maritime sector. However the extent of its operations is hard to know. Having reliable and concrete information on catches made by the Chinese fishing industry is the first objective of the report adopted today at the initiative of Renew Europe in the Parliamentary Committee on Fisheries (PECH) on the implications of Chinese fishing operations on EU fisheries. This lack of information constitutes a major obstacle to the good management of fishery resources and hinders efforts to ensure that we have globally regulated and sustainable fishing activity that respects human rights.
Pierre KARLESKIND (Renaissance, France), president of PECH and parliamentary rapporteur, declared:
"EU is leading the fight against IUU-fishing but we need to do more. We see how China is emptying the waters of third countries and subsidising its fishing fleet to the detriment of fish resources and the EU fishing fleet."
With this report, Renew Europe is defending the sustainable European fishing sector. We therefore want to strengthen the traceability of imported products in order to guarantee compliance with the social and environmental standards to which European fishers are subject to. We also calls for the full implementation of the anti-subsidy and unfair practices agreement signed at the WTO in June 2022 as one of the tools to combat harmful subsidies of fishing operations.
EU food sovereignty is not the only issue. China alone is responsible for importing 50% of the world's total traded fishmeal. It is therefore the fisheries resource itself that is threatened, and with it food security, particularly in coastal African countries under pressure from Beijing. China has already agreed to open dialogue as illustrated by the United Nations agreement on the High Seas Treaty last March. But for the European Parliament it is high time that the ongoing dialogue with China also leads to action.